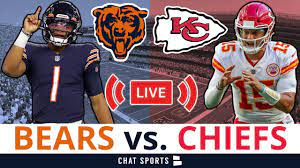 Super Bowl Sunday
10
10 people viewed this event.
🏈🎉 Super Bowl Sunday Bash at Crescent City Tap: Bears vs. Chiefs Showdown! 🎉🏈
Get ready for the most anticipated sporting event of the year! On February 11, 2024, Crescent City Tap is turning into the ultimate Super Bowl destination as we bring you the epic showdown between the Chicago Bears and the Kansas City Chiefs! Join us for a football extravaganza that promises to be unforgettable, even if we're just having some fun by predicting a Bears appearance!
What to Expect:
📺 Super-Sized Screens: We're pulling out all the stops with our massive high-definition screens, ensuring you catch every heart-pounding moment of the game in larger-than-life detail. Whether you're a die-hard Bears fan or a Chiefs faithful, our viewing experience will make you feel like you're right on the sidelines.
🍻 Super Bowl Specials: Enjoy game day drink specials that'll have you raising your glass in celebration! We'll have an impressive selection of beers, signature cocktails, and Super Bowl-themed libations to keep your spirits high.
🍔 Mouthwatering Super Bowl Grub: Dive into a playbook of delicious Super Bowl snacks and treats. From gourmet sliders to loaded nachos, our kitchen is ready to tackle your cravings with winning flavors.
🏆 Prizes and Giveaways: Take your Super Bowl experience to the next level with our exciting contests, trivia, and exclusive Super Bowl-themed giveaways. You could score some fantastic prizes and memorabilia to remember this epic showdown!
Date: February 11, 2024 Time: All day, leading up to kickoff
Whether you're cheering for the Bears with all your heart or backing the Chiefs, or just watching the commercials, Crescent City Tap is the place to be on Super Bowl Sunday. Come dressed in your team colors, bring your loudest cheers, and join fellow football fanatics for a Super Bowl party that'll have you on the edge of your seat.
Even if the Bears' performance this season has been less than stellar, we're all about celebrating the spirit of the game and the fun of Super Bowl Sunday. So, gather your friends, family, and fellow football enthusiasts, and let's make this Super Bowl a memorable one at Crescent City Tap! 🏈🍻🍔